ASICS
Worldwide Real-Time Stock Availability and Retailer Ordering System
This leading sports brand needed a state-of-the-art system which allowed retailers to see availability and place stock orders of its products. The requirement was for a bespoke, secure eCommerce solution allowing retailers to view live stock levels of products and place orders.
The solution needed to synchronise with ASICS in-house AS400 database as well as its Microsoft Dynamics database servers in ASICS Europe. It also needed to provide a digital asset bank that the brand could populate with a plethora of marketing assets including web banners, adverts, product images and videos for retailers to use for their own marketing and sales campaigns.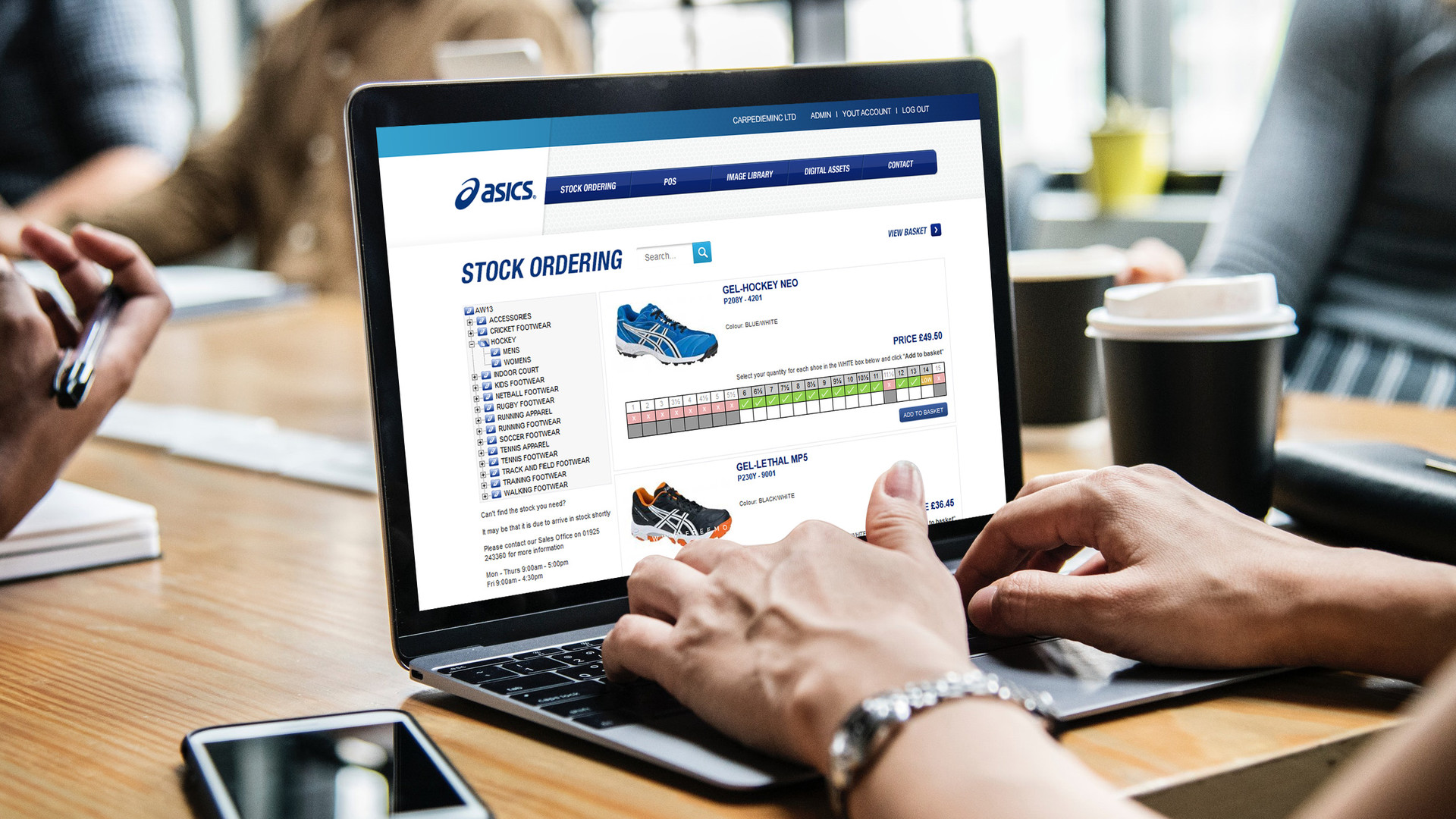 How we did it
After immersion in the brand, its marketplace and understanding its full business requirements; we mapped out a detailed functional and technical specification before developing a user experience/user interface (UX/UI) wireframe to ensure all aspects of the functional design specification would be accounted for in the site design. We also mapped out the customer journey and buying process.
We then produced ASICS Online, a completely bespoke eCommerce B2B web application which was also a web portal through which the brand could deliver vital, up-to-the-minute product information, news and digital assets to its retailer base.
We also developed a bespoke XML data sync which ran on a dedicated server in ASICS offices with access to the system administered in-house by the brand, providing significant time and costs savings.
The system was so effective that ASICS recouped its technical development costs within six weeks of go live through retailer usage of the system.
Would you like
to speak to us?
Request a free, no-obligation, initial consultation.